Directions and location for Burford Manor
Shingle Barn Lane, Maidstone, Kent
ME15 0PH
What three words address 
https://what3words.com/deprives.corals.panic

The large red circle is Burford Manor, the small red circle is the turning from Shingle Barn Lane, just drive over the cattle grid, follow the road down to the right and keep going until you get to the Manor.
The what 3 words address above will take you straight there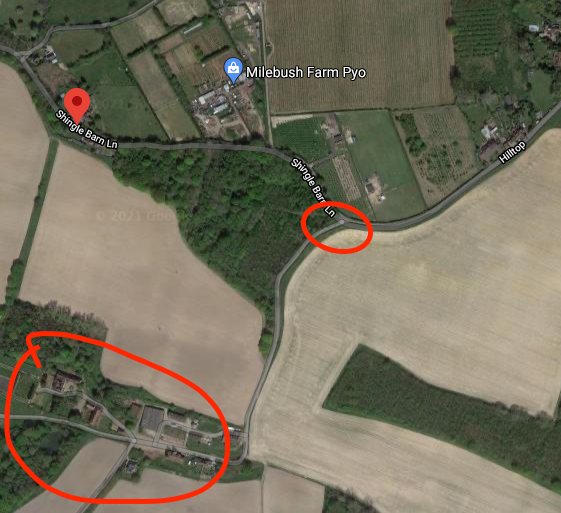 Nearest train stations are Yalding and Wateringbury, although if coming from London you are better off with Maidstone East or Paddock Wood
 You're going to need to get a cab and it's about a 15-20 minute drive from Maidstone or Paddock Wood and about 10 minutes from Yalding and Wateringbury
Please note UBER etc DO NOT operate in this area.
Will add some local taxi numbers in here, please note that Yalding and Wateringbury are rural stations with no taxi rank (you'd need to call for one ahead of time)
Alternatively please check with other models who are driving who may be able to collect you.
We'll discuss this in the IG group chats